Stories for Older Adults
™
Reading aloud is a preserved ability in dementia and many individuals, even those in the later stage of the disease, enjoy reading to others.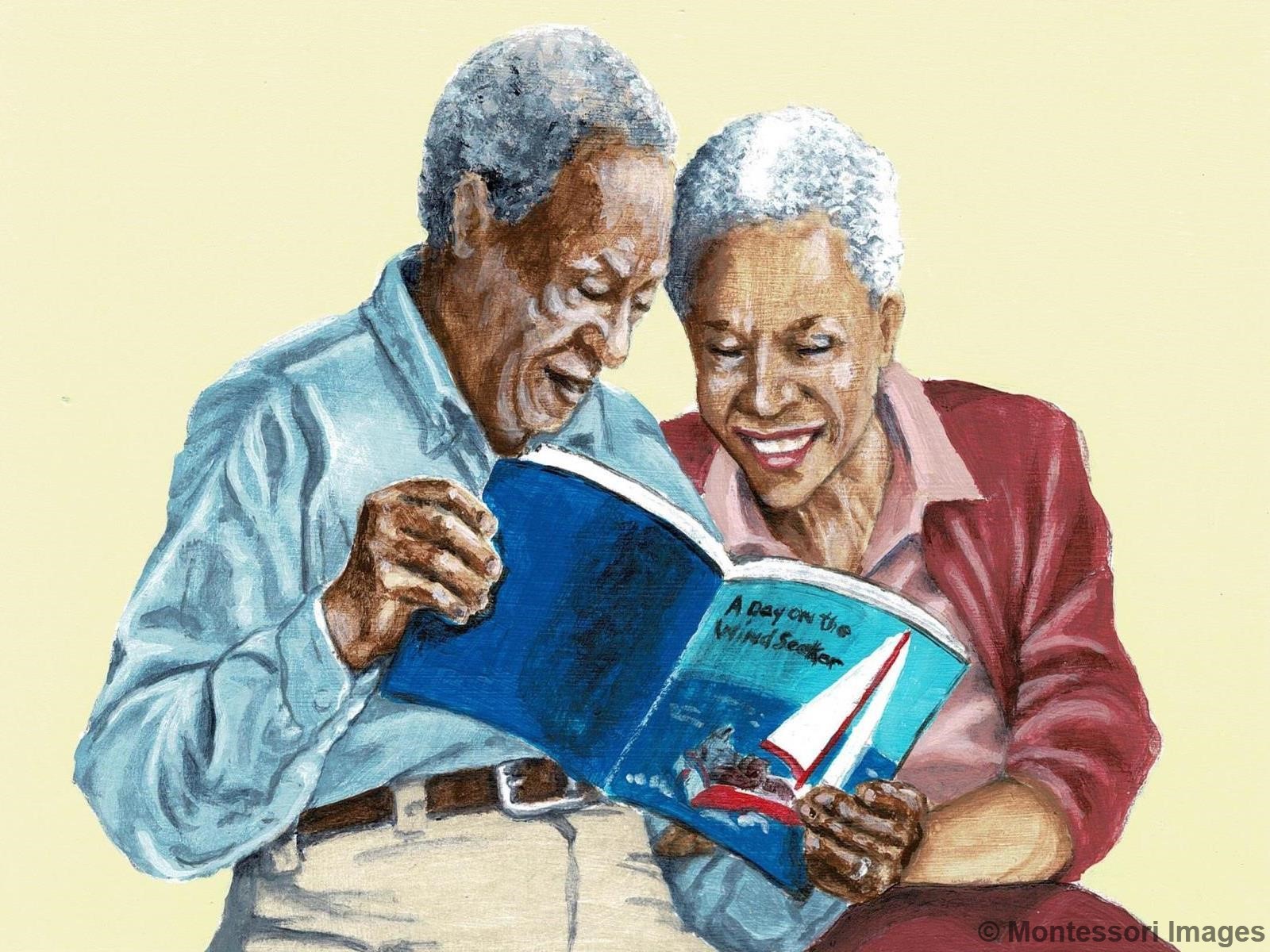 Stories for Older Adults™ are written with the goal of empowering individuals with dementia to participate in a meaningful shared reading experience.
There are several features to the stories that facilitate reading for those with dementia. The large-print text is predictably on the left side each time, with the full-page, color illustration on the right. The illustrations are simple and uncluttered, and directly support the interpretation of the text. Colors are bold and contrasting for those with low vision. There are pauses throughout the story in the form of short questions to prompt conversation and reflection, and to set a comfortable pace. The size of the book and the weight and type of paper used have been calculated to prompt easy viewing and handling.
Also, our stories incorporate intergenerational themes and characters to bring older adults and younger family members together as reading partners.
Soft cover, durable #80 paper
Dimensions: 8.5" x 11"; 12 pages of text (verso); 12 pages of illustration (recto)
To add new points of interest and extend conversation, Companion Activities are available for each story. These Three-Part Card sets can also be used independently as a reference for storytelling and reminiscing, and to help older adults maintain language skills.
See our blog post: Three-Part Cards for Older Adults to learn more about this beneficial tool for memory care.
Stories for Older Adults™ are written in collaboration with Jennifer Brush, M.A., CCC/SLP, an international speaker, consultant, researcher and author in the area of dementia care. Using the Montessori philosophy, Jennifer is creating environments where people with dementia can flourish. Learn more about her work at www.brushdevelopment.com